How could you miss this if you

Love

to spend time in the

Kitchen
😍
👩🏽‍🍳
The two-way pocket design allows you to take out your mobile phone when you are cooking. It is convenient for you to store your mobile phone or many kitchen tools, such as spoons, seasoning bags, meat thermometers, barbecue papers and recipe cards.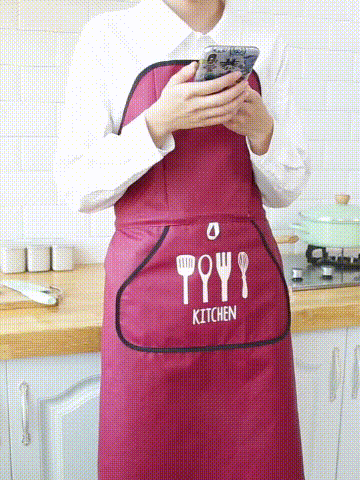 It reduces cross-contamination between raw ingredients and cooked food to improve sanitation in the kitchen. The apron has been stitched with two coral fleece absorbent towel on both sides so you can wipe your hands on it conveniently when there is an important phone call or a message you have to answer.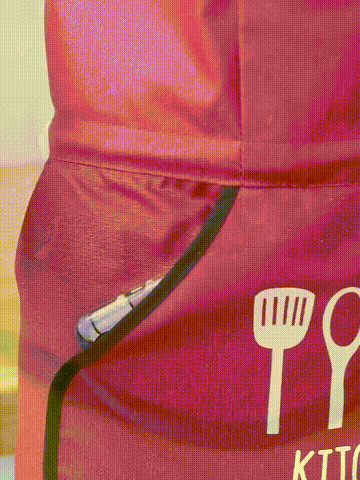 The apron is stitched with two fleece absorbent towels on both sides for added convenience to dry your hands when necessary.
It's great protection in food preparation, cooking, bathing your pets, or trimming the yard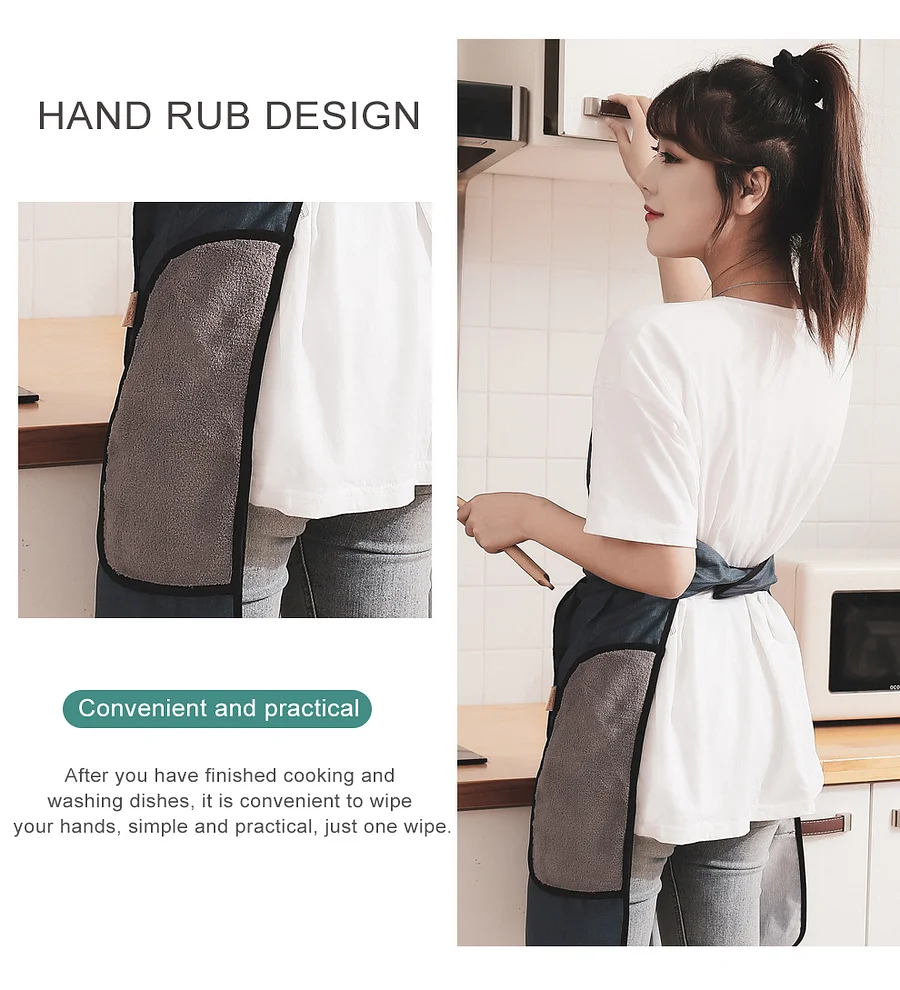 Absolute VALUE FOR MONEY!
There is no neck strap. Don't tie your neck. Reduce fatigue.
The waist buckle design allows you to easily use it no matter how big your waist is. Your waist has no sense of restraint.
The surface has a waterproof coating to prevent oil splashes